In honor of the release of The Legend of Zelda: Skyward Sword today, I bring you an analysis of this theme. What is known now as the Ballad of the Goddess is the first harp song learned in the game, and also the theme that has been used for all promotional material leading up to this release. It is a beautiful piece, and harmonically very interesting.
(Update: 11/9/13 - had to find new youtube videos, so the notation may not match with the music, but the harmonic profile and melody are still the same.)
Here is a quick melody and bass line with a harmonic reduction I wrote out. I'm 99% sure I got it right.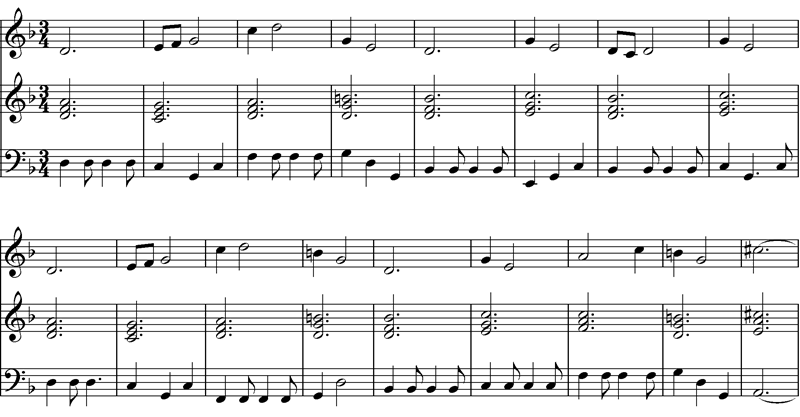 For those who have been reading up on Skyward Sword, you might have already heard that this melody is a mirror of Zelda's Lullaby. But I want you to see clearly that it is not just a pitch mirror, but a rhythmic mirror as well:

Pretty cool!
But really, the more interesting element of this object is the harmony.
There is an element of this object that really plays into a term that I am going to start using and developing as I continue my analysis, called the ZELDA SOUND.
The
Zelda Sound
started with the first game for the series and continues to this day and is evident in this object. The Zelda sound is a particular way that the game's composers have used mode to create harmonic variety in the music. First look at a roman numeral analysis of the Ballad of the Goddess (don't worry, I break it down below):
D: i VII i IV VI VII VI VII i VII i IV VI VII III IV V
So the piece is centered around D as a tonic. Can we call it D Major or D Minor? That is hard to say. Which chords in this analysis are minor? Just the tonic chords? The composer has borrowed from D major to have a predominantly major sonority with a minor tonic chord.
Many of the objects in the Zelda series will liberally borrow pitches from parallel modes to create a sound that is distinctly Zelda. Also there is a trend to use non-typical chords to fulfill a common function. So, measure by measure, here is how I analyze this object: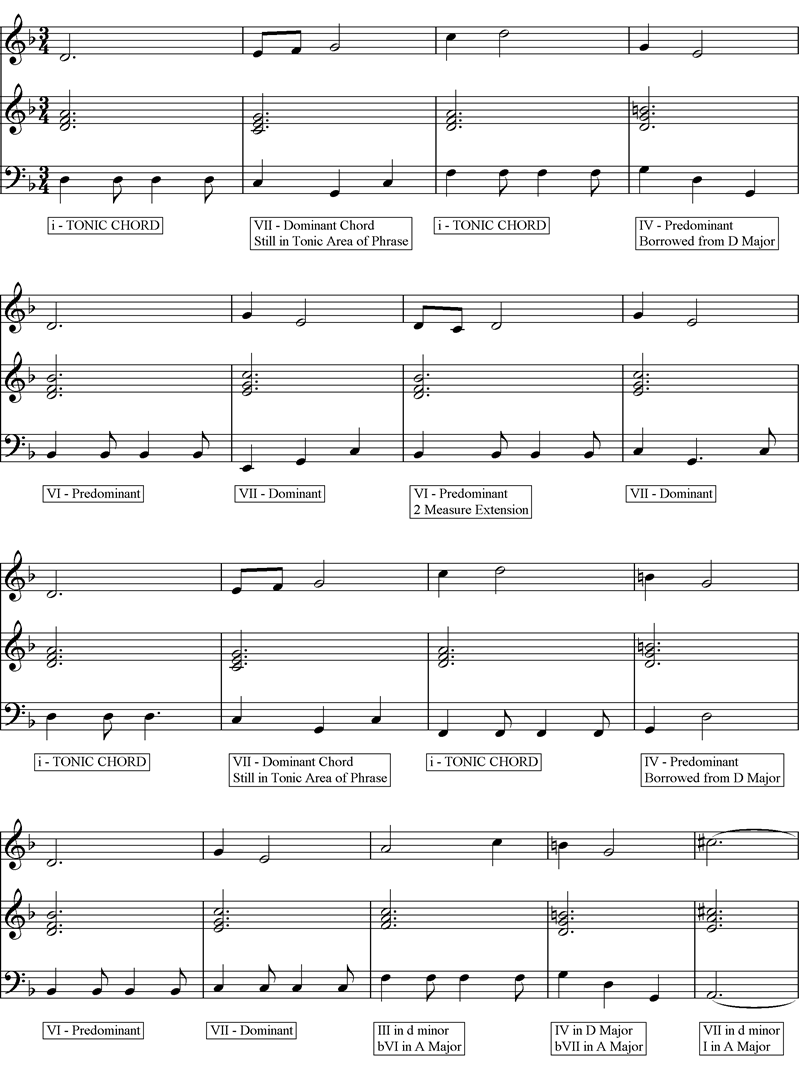 For those who have been following by blog, you might notice how I hear the end of the object. I see this object as transitioning from d minor to A major, and the A is emphasized by the "Mario Cadence." If you have no idea what I'm talking about,
click hear to read my article on the "Mario Cadence."
After 25 years, there is a whole lot to talk about with this music.